Troubleshooting - Treon Gateway
Sep 6, 2023 · 2 minutes to read
The Treon Gateway cannot connect via SIM card
If the Treon Gateway has a SIM card in its SIM card slot but does not connect to the network (indicated by a red status light), there are several possible root causes.
When you start a Treon Gateway for the first time with a new SIM card, it can always take up to 15 minutes to establish the connection. This should happen only the first time.
a. The SIM card is not recognized
Please make sure that the SIM card fulfils the necessary requirements for the Treon Gateway.
The Treon Gateway is compatible with 2G and LTE M1. The Treon Gateway is not compatible with 4G and 5G SIM cards. If you would like to use a 4G or 5G SIM card, we recommend to use an external USB modem.
b. The SIM card is not inserted properly in the SIM card holder
It can happen that the SIM card was not inserted properly into the SIM card holder or in rare cases that the SIM moved within the holder during transport. Open up the SIM card holder and adjust the SIM card.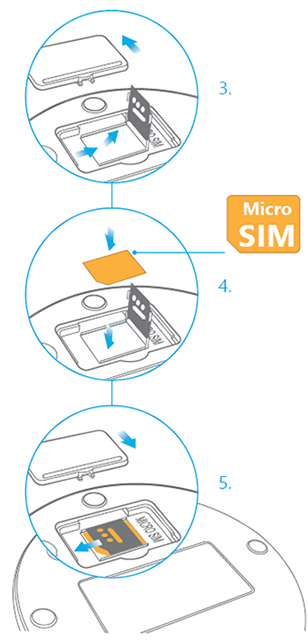 c. The SIM card is a virtual eSIM card We have encountered rare cases in which the Treon Gateway takes up to 15 minutes to establish a network connection with a SIM card every time. This happens exclusively with virtual eSIM cards. If you encounter this problem, or any other issue with an eSIM card, please contact Treon Support.
Treon Support
You still have questions? Our dedicated team of experts is happy to help you! Please contact Treon Support directly by e-mail.
Did you know? Treon offers Premium Support and Maintenance Packages for our customers. Get even more out of Treon and boost your sales - inquire now about features and prices!