Learning Path
Sep 8, 2023 · 2 minutes to read
Welcome to Treon! In this Learning Path, we will explain how to work with your Treon products from your first Treon Condition Monitoring Starter Kit up to large-scale product deployments.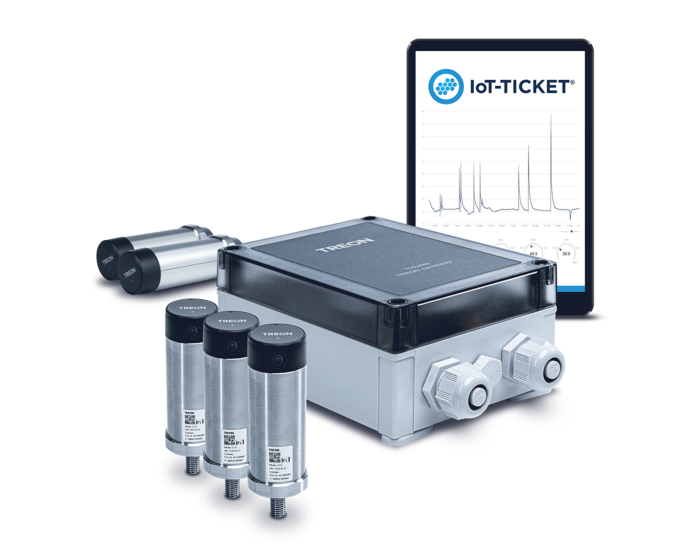 1. Getting Started with your Treon Kit
You have received the Treon Condition Monitoring Starter Kit and are getting to know the Treon product features and Treon product environment. From unpacking to getting the first data into the Wapice IoT-Ticket backend, you are curious to learn on how to integrate these fantastic products into your own and your customers' environment in the future!
Goals:
Get to know your Treon Kit.
Learn about the configuration possibilities of your Treon Gateway, Treon Gateway 2 or Treon Gateway in Protective Enclosure.
Set your Treon Industrial Nodes up in a test environment.
Receive the first data in the Wapice IoT-Ticket backend.
Path:
Receiving Data in Wapice IoT-Ticket application
2. Integrate Treon into your Environment
You know our products well and are ready to integrate them into your own software environment.
Goals:
Integrate Treon products into your own product environment.
Get to know the full capabilities of all Treon products.
Receive data from Treon products in your own backend application.
Control Treon products via commands from your backend application.
Path:
3. Ready for Large-Scale Deployment
You are now getting ready for your first large-scale deployment and might already have a specific customer project.
Goals:
Know how to deploy Treon products on a large-scale.
Learn to adapt the Treon product range to individual customer use cases.
Path:
Treon Support
You still have questions? Our dedicated team of experts is happy to help you! Please contact Treon Support directly by e-mail.
Did you know? Treon offers Premium Support and Maintenance Packages for our customers. Get even more out of Treon and boost your sales - inquire now about features and prices!